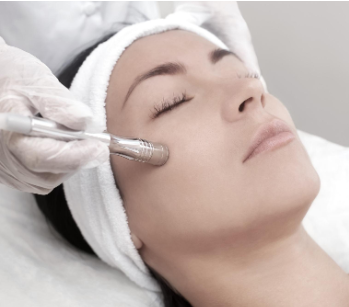 What is Microdermabrasion?
Microdermabrasion uses an adjustable applicator head that removes dead surface skin cells and initiates cellular turnover at the dermis and epidermis levels in a safe controlled manner. This approach respects the integrity of the skin and promotes even healing. Maintaining even cellular growth on the surface aids in the youthfulness of the skin's appearance. Microdermabrasion has been used to treat aging and sun-damaged skin, some types of acne and acne scarring, altered pigmentation, fine lines and wrinkles, and stretch marks. Results may include improved skin tone, fewer breakouts, diminished appearance of scars, even skin color, refined skin pores, renewed elasticity, and a healthy glow. Continue reading...
What are Glycolic Acid Peels and how can they help my skin?
First and foremost, glycolic acid is an exfoliant that is A derivative of sugarcane. Glycolic acid is an alpha hydroxy acid (AHA), a group of naturally occurring "fruit acids" that can be found in foods. Glycolic acid has the smallest molecular size of all the AHAs, it's the most bioavailable and active, allowing it to penetrate the skin the most easily. It helps shed dead skin cells and reveal the newer, brighter layers underneath by acting on the stratum corneum (the outermost layer of skin). Normal, intact stratum corneum consists of tightly packed layers of dead skin cells that are tightly bonded together.