Cleansers remove

dead

skin cells, make up, dirt, oil and other types of daily pollutants your skin encounters throughout the day. Cleansing morning and night will remove the icky stuff listed above and will unclog your pores in the process, leaving the skin clean and helps to prevent the skin from getting clogged pores that create pimples.
Murad Refreshing Cleanser from the Age Reform Line.
I use this product as a day and night cleanser to remove make up and oil when I am not using the Acne Control Cleanser. It removes make up and oil easily and efficiently leaving the skin and pores feelings squeaky clean and soft. This is a creamy cleanser with a light to medium foam while cleansing. The Refreshing cleanser has ginger and cucumber extract to soften and smooth skin. My personal skin type is combination skin which is normal and oily. My oily areas are on my forehead, nose and chin. This product is meant for these skin types.
Murad Acne Control Clarifying Cleanser – 1.5% Salicylic Acid
This is a great product for people with oily and combination skin. This cleanser keeps acne away with the Salicylic Acid in it that (add salicylic acid term for this here) I use this about 5 times a week and definitely during "female week" to keep my oily skin from getting unwanted blemishes. This product is meant for these skin types.
Let's talk toner. What does toner do for your skin? Toners containing alcohols remove excess oil from the skin and can actually help prevent breakouts for those with acne-prone skin. Toners with glycerin and hyaluronic acid can help hydrate the skin and prevent dryness. In general, toners bring back the skins natural PH balance (5.5) after cleansing. This ensures a healthy skin barrier.
Murad Hydrating Toner, from the Resurgence Line
This is an alcohol-free toner that helps balance the skin back to its natural pH with soothing chamomile and cucumber extracts. This toner contains Sodium PCA that helps to replenish lost moisture. It restores moisture while removing additional impurities your cleanser may have missed. This product is meant for skin types
The "Power House" of all skincare products. Serums are the best! Serums are going to be one of the pricier products you buy for your skincare routine but a little goes a long way and they pack punch! A serum is meant to be used after cleansing and toning but prior to moisturizing. "Aren't serums a moisturizer?" Yes and no. Serums contain Hyaluronic Acid that helps skin retain moisture but are not a "moisturizer". Serums are water based (which is great for anyone that battles with pimples from time to time) and made up of smaller molecules that can penetrate deeper into the skin than a moisturizer. This makes serums great for targeting wrinkles and signs of aging.
Murad Revitalixir Recovery Serum
This serum instantly makes me look so refreshed in less than 3 minutes. Promise! I love it! This serum is smooth, one small pump goes a long way and it targets those fine lines around my eyes, my furrow lines on my forehead and between my eyebrows. It hydrates without feeling heavy, absorbs quickly and generates an overall radiance that is pretty great!
The basic function of moisturizers is to help your skin when it's dry and prevent it from drying out again and keep it smooth. Moisturizers hold water in the outermost layer of the skin. They have other functions as well. They also help protect your skin from the environment. Applying moisturizer creates a barrier on your skin that keeps oils from escaping and harmful outside elements from causing dryness or irritation.
This moisturizer is a fast-acting formula that fights wrinkles and loss of resilience by promoting healthy collagen and hydration levels to restore a more youthful appearance. I can see results honestly within' 10 minutes from applying it but it says it can take up to 2 hours. I do (try to do) Microdermabrasion at least 2 times a month. Since I have new skin every 2 weeks from Microdermabrasion I get the most from my products by having super-fast absorption. From the treatments, my skin is dry and needs to be hydrated. The collagen in this product boosts the skin's resilience and plumps dehydrated skin to reduce the appearance of wrinkles

while

additives in this moisturizer smooth the skin by fostering natural collagen and elastin. Cellular hydro-lock plumps skin and helps smooth fine lines and wrinkles. I like to put this moisturizer on in the morning before make up so my skin is smooth.
Amara Beauty Vitamin C Serum 20%
Vitamin C serum helps protect skin from sun damage. Vitamin C is a powerful antioxidant that works to protect the skin from the harmful UVA and UVB rays of the sun. For the best protection, be sure to combine your Vitamin C Serum with a sunscreen as it does not contain SPF. This product is amazing, just be sure to put your regular sunscreen on top of it
I love using this product on a sunny day that I plan to go out in the sun. I put it underneath my regular sunscreen to keep free radicals at bay. Make sure that you are buying products that are at least 20% vitamin C. If they are not then they are not doing their due diligence which is why I love Amara Beauty. Its light. Absorbs quickly, keeps me from getting sunburned even though my German skin tans super easy. As I get older "tanning" isn't a super "have to do", I'd rather keep a nice low tan because I am using products that protect me from sun damage and not give me more moles and freckles and most importantly...skin cancer! This is why I highly recommend Amara Beauty Vitamin C Serum. Its 20%, does what it's supposed to, light and absorbs quickly!
Control Corrective Tinted Moisturizer with SPF 30
Tinted Moisturizer with SPF 30 offers up lightweight, non-greasy hydration, broad-spectrum sun protection, and a subtle, healthy-looking tint that visually evens out minor irregularities and fine lines. This self-adjusting pigment works well with most skin hues. This is a great normal day time product that makes small imperfections disappear yet still has SPF 30 sunscreen qualities. Still use your 20% vitamin C serum underneath it but this is a great semi-foundation that is weightless and non-oily for those that want to apply and play! It doesn't fix everything but you can place make up over top of it using it as a light BB cream to even out some skin tones, get rid of dark or red areas to apply our regular make up.
Murad Anti-Aging Moisturizer SPF 30 for blemish prone skin
This is a lightweight daily use moisturizer with SPF qualities that has UVA/UVB protection. Since it is a 30 SPF that means it has to be re-applied every 300 minutes! keep that in mind. Whatever the bottle shows mean that amount by minutes. 4 = 40 mins. 35 = 350 mins, 60 =600 mins to reapply sunscreen! A lot of people don't know what the numbers mean so they just buy high or low and figure they will tan or not get sunburned. SPF is great but know how to use it so you don't get burned! This is why estheticians say to not use the SPF in your products to think you are safe from sun. Use a 20% serum like the one mentioned above or use a moisturizer with SPF qualities BUT remember to REAPPLY! With that being said, I love this Murad Anti-Aging Moisturizer. Its light, Blemish proof since it is developed for Acne-Adult skin, it keeps pores clear and has the UVA protection needed for those who don't think about sunscreen. My favorite part is it's light, absorbs quickly, I have blemish prone skin since I have combination skin and it never feels oily or weighed down, one of my favorite go to when having a day out and about but not having a beach day.
Exfoliating is an important skin care routine to not forget to keep your skin clear and shedding as we get older since our skin doesn't shed as much as it does when we are younger which is the reason why we get fine lines and wrinkles. Ultimately, we should be using a mild exfoliator 2 times a week. I get great results doing Microdermabrasion 1 time a week (only because I have the machine!) which is safe to use every week. For those that don't have a Microdermabrasion machine or don't have the funds to do this weekly a good exfoliator is key! This product I mention below is great for a light exfoliator to help clear blackheads at home. Please DO NOT USE exfoliators such as St. Ives, this has ground up nuts in it which makes your skin "feel" soft but in reality, it will create pits (deep holes) in the skin that will make the skin rougher. (I've seen other estheticians post photos of St. Ives "Beads" in the pores! Those are clogging the pores and no one wants to have nut particles in their skin!!!!!) An exfoliator that has beads that break down with use is what you are looking for. The beads will exfoliate the skin without creating pits in it.
Murad AHA/BHA Exfoliating Cleanser
This multi-tasking, cleansing exfoliant is an ideal addition to your cleansing regimen 2-3 times a week. Chemical and physical exfoliation helps clear dull, dry skin from the surface for a fresher appearance and to improve penetration of treatment ingredients that follow. Exfoliating also helps open hydration pathways, as sodium PCA optimizes skin's ability to attract and hold moisture. This exfoliator is good for skin types
Skin Purging! (Yes! This is a thing!)
I know that a lot of people get scared when changing their products so this is a topic I want to talk about. When the skin has been put in a position with new products that are working harder and penetrating hard because they are BETTER, the skin can purge! This means that all of the uglies you don't see will come to the surface! I know....Ewwww! But....it'll be better for your skin in the long run. We want all those nasty impurities brought to the top so they aren't hanging out beneath the skin waiting to ruin a big day for you. Isn't that how it always works out? We have the perfect day planned then BOOM! Pimple!!!! Simply put, skin purging is a worsening of your skin condition brought on by a change in your skincare regimen that's causing an accelerated rate of exfoliation. Good/Great products (like mentioned above, professional products) encourage a faster cell turnover rate, resulting in a faster pimple formation cycle. Purging forces existing pimples to mature quickly. If you have clogged pores, they may turn into pimples. If you have small pimples, they may develop into large ones. This initial breakout usually clears up within two to six weeks before the skin finally improves. In reality if you take it easy and not over-exfoliate you will experience a little purging but nothing too crazy. A pimple here or there, just easing into your new skin care routine. The skin is experiencing a new turnover rate of cells as well as bringing out impurities. Let those impurities out! Your skin is getting better by every cleansing and at home exfoliating. Be sure to moisturize.
Cleanse - Alternating the Murad Acne Control Cleanser or the Refreshing cleanser (Based on if my skin is getting break outs)
Exfoliator - Murad AHA/BHA Exfoliating Cleanser (2-3 times a week so every other day or every 2 days)
Tone - Apply Murad Hydrating Toner (To Balance my skin's pH)
Hydrate - Applying Almara 20% Vitamin C Serum
Cleanse - Alternating the Murad Acne Control Cleanser or the Refreshing cleanser (Based on if my skin is getting break outs)
Tone - Apply Murad Hydrating Toner (To Balance my skin's pH)
Hydrate - Applying Almara 20% Vitamin C Serum
Power Product - Apply Murad Revitalixer Serum (Ooooh, I LOVE this product! So amazing!)
Moisturize - Apply Murad Anti-Aging Moisturizer SPF 30 for blemish prone skin or the Collagen Infusion Moisturizer (depending on if you are out in the sun or going to the office, office would be the Collagen Infusion, out and about would be Anti-Aging Moisturizer SPF 30 for blemish prone skin. Another option is the Correctives Control SPF Tint. This product can be used if you are out in the sun or if you just need some moisturizer that covers light redness, it will help the skin look more perfected) Then apply whichever make up you desire.
With all of the information listed above...I know, It's a lot! I have lash extensions like most of my clients do. This is a great routine to keep your skin healthy, shedding (with the at home exfoliator) and safe from the sun with the shedding of the skin. When your skin is shedding it is IMPERATIVE you protect your new skin so moisturizers and SPF/sunscreens are an absolute MUST DO! Be sure to reapply sunscreen if out in the sun. I know this is a lot of information but I hope it is helpful! Please feel free to message me if you have questions, I'm here to help!
Skin Barrier

-The skin barrier is the outermost layer of your skin's surface, and it consists of cells and lipids (fats). Also kno

wn as the permeability barrier, moisture barrier, or lipid barrier, the skin barrier is responsible for making sure essential water and electrolytes don't evaporate from skin.
Normal Skin

- Not too dry and not too oily, normal skin has: No or few imperfections. No severe sensitivity. Barely visible pores. A radiant complexion.
Combination Skin

- Your skin can be dry or normal in some areas and oily in others, such as the T-zone (nose, forehead, and chin). Many people have this type. It may need slightly different care in different areas.
Combination skin can have: Pores that look larger than normal, because they're more open. Blackheads. Shiny skin at times.
Oily Skin

- Enlarged pores. Dull or shiny, thick complexion. Blackheads, pimples, or other blemishes.
Dry Skin

- Almost invisible pores. Dull, rough complexion. Red patches. Your skin is less elastic. More visible lines. Your skin can crack, peel, or become itchy, irritated, or inflamed. If it's very dry, it can become rough and scaly, especially on the backs of your hands, arms, and legs.
Sensitive Skin

- These types of reactions can occur. Redness. Itching. Burning. Dryness
Sodium PCA

- Sodium PCA is a naturally occurring humectant found in human skin that is a derivative of amino acids. Sodium PCA is the salt of pyrrolidone carbonic acid. It has high water absorbing properties, and is also considered to be hygroscopic, with the ability to absorb moisture from the air. It can also bind moisture to cells, and hold several times its weight in water. It delivers moisture to the hair and skin, and is often seen as an emollient or humectant in hair conditioners and moisturizers; it is also seen as an ingredient in shampoos, hair sprays, permanent waves, skin fresheners and other hair and skin care products.
Hyaluronic Acid

- Hyaluronic acid is a sugar molecule that occurs naturally in the skin, it helps to bind water to collagen, trapping it in the skin, so that skin can appear plumper, dewier, and more hydrated.
Hyaluronic acid increases hydration in the skin, which can keep your skin looking fresh, full, and bouncy. The collagen in our dermis forms the structure of the skin. Natural hyaluronic acid is bound to collagen on one side and links to water molecules on the other, giving skin its plumpness.
Free Radicals

- Free radicals are unstable molecules that can cause damage to our cells. What makes them unstable is that they are missing electrons from their outer shell. This causes them to search for other atoms or molecules that have these electrons, in order for them to feel whole again and become stable. Free radicals can wreak havoc on your skin and other cells in their quest to find an electron and feel whole again. In order to stabilize themselves, free radicals try to bond to other atoms or molecules. This process results in oxidative stress which can damage DNA and other parts of the cell. Skin damage done by free radicals may appear in several forms. They range from changes in skin color (brown spots and broken blood vessels) to weakened skin that looks loose and saggy as a result of damaged elastic fibers. Free radicals can also break down the skin's collagen and create wrinkles.
Product Links (For your convenience)
Thank you for taking interest in your skin! If you have any questions please feel free to message me at lashlovebyash@gmail.com!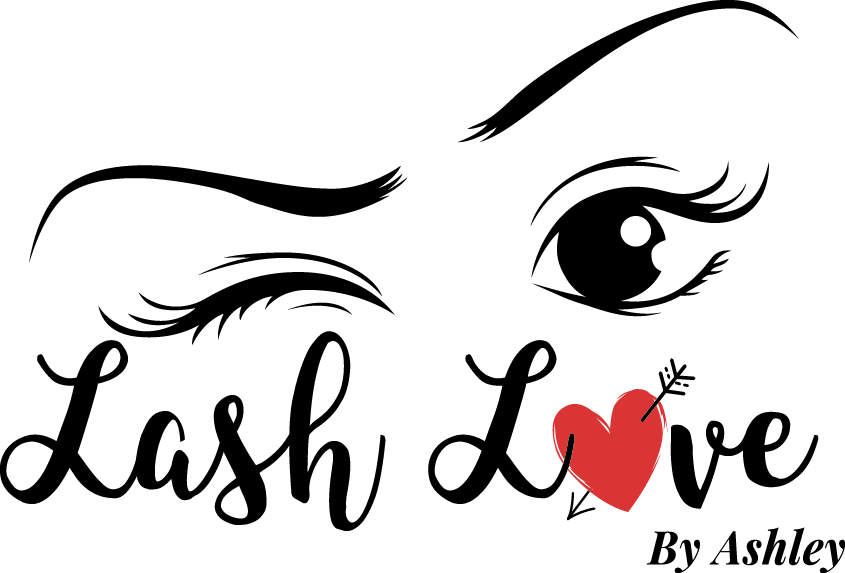 Products I Love,
Why and How I use them
for the best skin possible!