Thank you for stopping by my page. Please feel free to contact me by sending your information below or calling. I'll be happy to set you up with an appointment or answer any inquires you may have.
Ashley
619.733.3750
All new lash extension sets will require a $35 deposit and new clients will require a $25 deposit upon booking your appointment. If cancellations or reschedules are not made 24 hours prior to your appointment your deposit will be nonrefundable. If you would like to reschedule the appointment within 24 hours of the original scheduled lash time you are more than welcome. I will use the current deposit toward your new booking time. Your $25 or $35 deposit will be used toward the final cost of your new lash extension set or fill once your extensions have been applied.
In the event a cancellation to an appointment should occur prior to 24
hours till your appointment time, you will be billed a $25 cancellation fee. You will
not be able to re-book until your past due (cancellation fee) has been paid.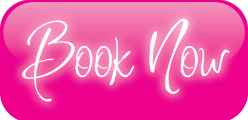 Once your appointment request has been made please click the Venmo emblem to be directed to
make your deposit. Upon recieving your deposit an appointment confirmation will be sent via text. Thank you!